Vita is a vegan paradise! This modern looking place offers ONLY vegan options and makes use of 100% vegan and also raw and organic wholemeal ingredients in their products. Its a place for breakfast, lunch and 'merienda' – a 5 pm snack.
Vita offers a wide range of sweet cakes and tarts – containing an organic wholemeal base, organic cane sugar, coconut oil instead of butter and dulce de leche made of soja. Yet if you do not have a sweet tooth you can feast on the hearty options as pizzas, salads and pastas. For drinks they offer organic café, fresh juices, smoothies (with non-dairy milk), juice mixes (with optional wheatgrass), infused waters, and more. We advise you to stick with the vita-like products and don't try their coffee.
Vita is a nice, inspirational place to sit or work and enjoy food for which no animal has had to suffer in any way. This is the ultimate place for tasty guilt-free-food!
Vita has two locations: one in Palermo and one in the centre of Buenos Aires. You can also visit their online shop!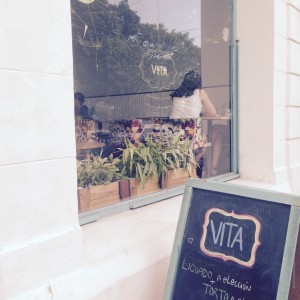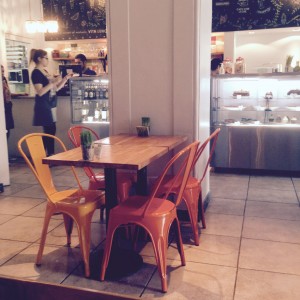 Adress: Costa Rica 4522 (Palermo) | Hipólito Yrigoyen 583 (Centro)
Open: Mo – Tu 10h – 20h | We – Su 10h – 01h
Web: www.chevegano.org | www.vitamarket.com.ar
Phone: +54 (11) 4342-0788
Price: $$