Green Eat is a natural mini-market and has quite a unique concept in Buenos Aires. You can buy natural pre-packed food like salads, sushi, wraps, sandwiches that all look good and yummy. You can take it with you or eat it in store, where they also sell yams, marmelades, cupcakes and other sweet tooth-things.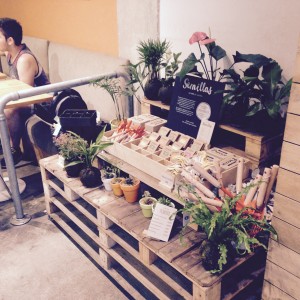 Not all the food at Green Eat is vegetarian but they sure have many (i think mainly) vegetarian ánd vegan options. As we were in a hurry ourselves, I took a natural yoghurt and fruit cup to go. MAN it was good! I really loved it and will go back to taste more of their lovely foody things soon.
Grean Eat has two locations on or near Santa Fe; so you can shop ánd treat yourself to some goodness in the same street.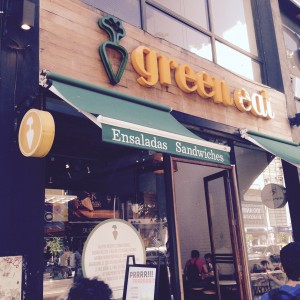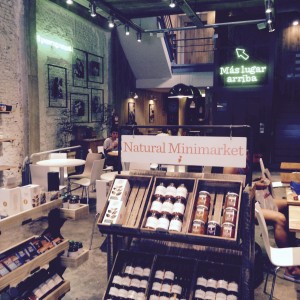 Adress: Reconquista 690 / Uruguay 703 / Av. Santa Fe 1661
Web: www.greeneat.com.ar
Phone: 
Price: $$